Tonkatsu
from wikipedia
Tonkatsu originated in Japan in the 19th century. Early katsuretsu was usually beef; the pork version was invented in Japan in 1899 at a restaurant called Rengatei in Tokyo. It was originally considered a type of yōshoku—Japanese versions of European cuisine invented in the late 19th and early 20th centuries—and was called katsuretsu or simply katsu.
Our Tonkatsu are characterized by pork.
This pork was raised specially.
It is special like beef Kobe and Matsuzaka.
And the dishes made by skilled chefs will surely satisfy you.
Our restaurant uses "Mochi-buta".
This feature is delicious and meaty.
Pork grown in a particular environment will have a deep taste and sweetness.
You can taste melting fat depth and sweetness, and finely textured meat.
---
Our restaurant
Opening hours 11:00-21:00
Our restaurant is open all year round.
MAP: Google map
---
There is also a Tonkatsu of hamburger!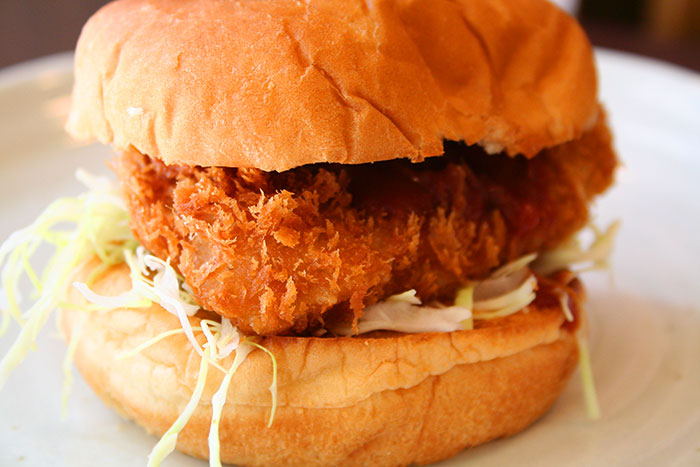 Are you ready to order?